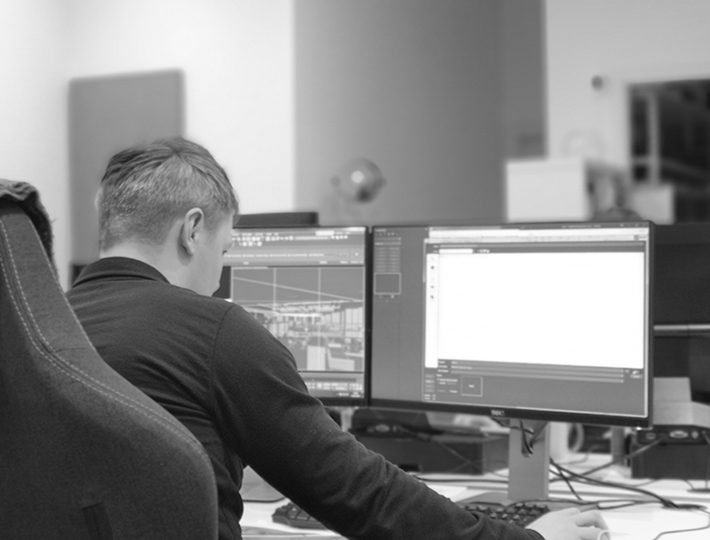 WE ARE AN ESTABLISHED AND AWARD-WINNING CGI AND ANIMATION STUDIO
Our clients work with us for lots of reasons. Sometimes it's because they like the fact that we're based in the North, where the air's clean, the landscape's pretty and the beer's cheap. Often it's because they love what we do, how we do it and the team we put around them to make projects come to life.
Then there's our state-of-the-art technology; our spacious production studio and our passion to create the perfect package of images every time.
We work with a wide range of companies both nationally and internationally to create short films, verified views, augmented reality applications, 360-degree virtual tours, UE4 environments and much more. Our work is constantly changing as technology evolves and we are committed to being at the forefront of animation and visualisation.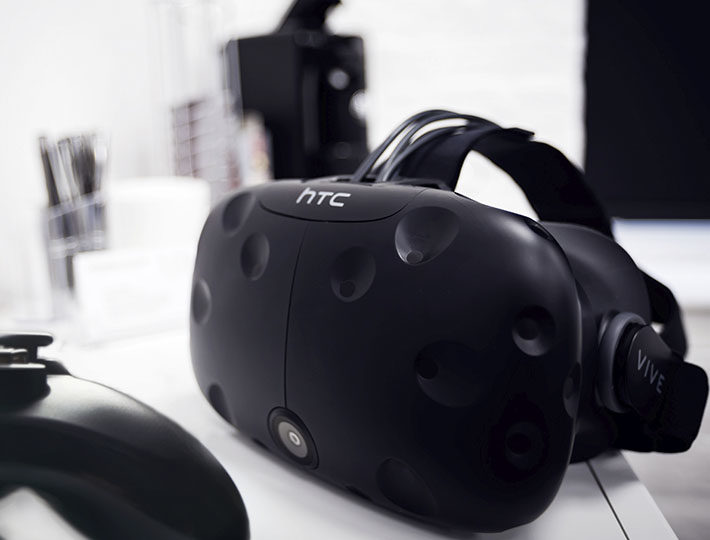 we have our very own studio which is an ideal space for photography, film and special projects
With 3m high ceilings and a 2,000 sq ft footprint, the studio is located next to our production offices and is used by our inhouse team. It's kitted out with a 6m x 5m infinity cove, backdrops, make up area, kitchen facilities and much more.
In addition to the studio, we also have green screen facilities on site and an HTC Vive demonstration area for clients where they can experience for themselves the possibilities offered by augmented reality and virtual reality technology for marketing and design.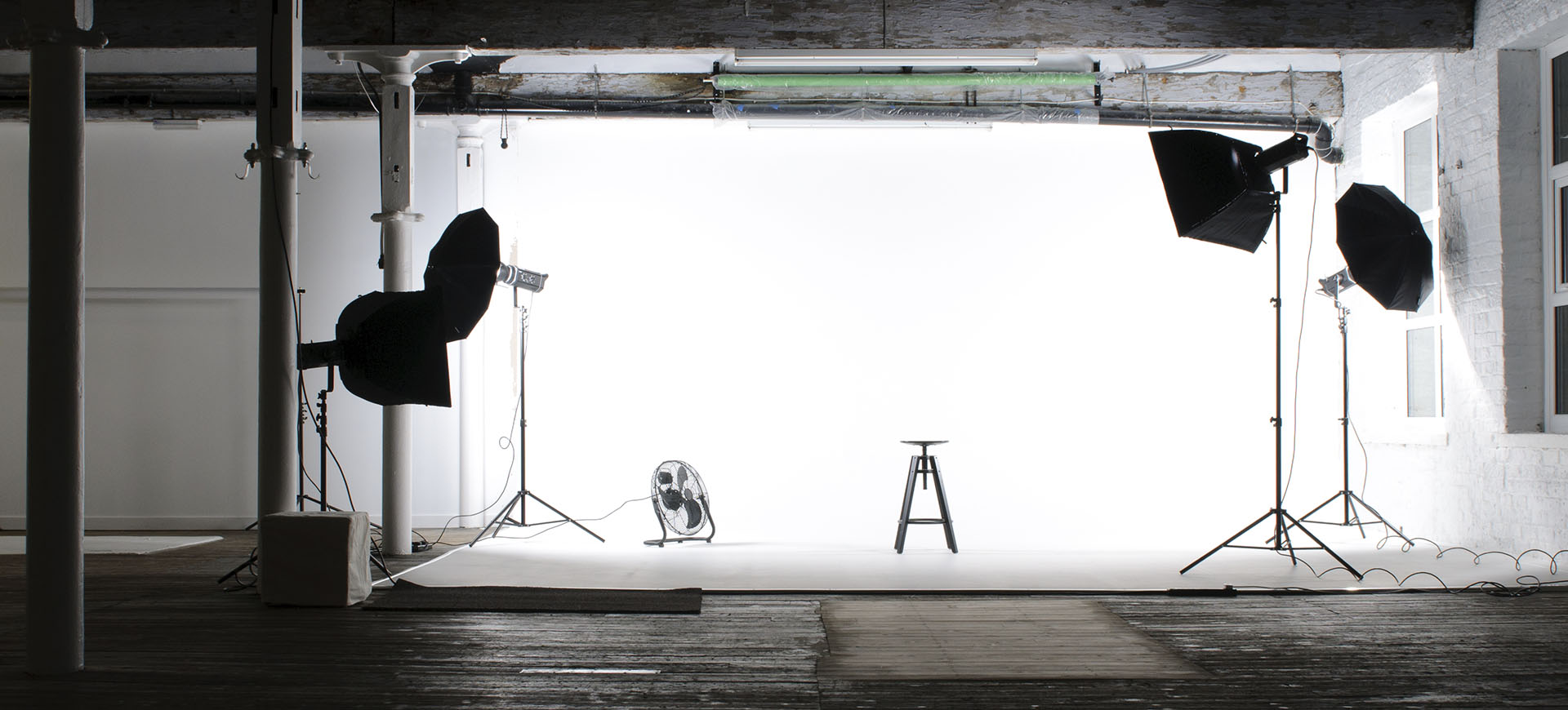 OUR Expertise
We've built a specialist team of 3D artists and animators who help us maintain our reputation not just for the high quality of our work, but also for our industry knowledge, expertise and experience. Indeed, our staff now possess between them 85 years of experience in 3D.
In our sector, technology is constantly advancing, and we've made sure not to rest on our laurels regarding what we know and how we do things. Our staff are continually encouraged to develop their skills and knowledge and we now have a team of brilliant people who have degrees and training in:
3D design, Transport design, Interior design, Technical illustration, Product design, Photography, Architecture / Architectural computer-aided technology, Unreal Engine, MArtgames design.
Our team includes certified users of Autodesk 3Ds Max, Chaos Group Vray, and Unreal Engine.
OUR ETHOS
Continue to deliver vision and creativity in all our work.
See the best in each project regardless of the budget or circumstance.
Keep an open mind, approach each project free and without constraints.
Don't restrict ourselves to one medium, software or hardware. Use whatever is best for the project.
Bring our clients' vision to life, with attention to detail that ensures we deliver creative and challenging solutions.
Produce work that is valuable and effective to the client, and is a sympathetic blend between the client and us.
Allow research and development time to each person.
Surpass expectations.
WHO WE'VE DONE IT FOR
Our clients over the years have come from a wide range of sectors, including residential, hospitality, commercial, leisure, MOD, industrial, retail and transport. Outside of construction and property, we have worked on 3D models for phone and new technology concepts. More recently, we've been bringing our skills into products, CGIs and configurators for the KBB (kitchens, bedrooms and bathrooms) sector.
It's testament to our expertise, creativity and client-focused approach that some of our clients from the early days of Virtual Resolution are still working with us today. Proud Sponsors of
"I highly recommend Tim and his VR team, they worked very hard to deliver high-quality, realistic kitchen visuals on time and within budget. I look forward to working with them on many future projects. "
Rebecca Routledge, Story Homes
"The involvement of Virtual Resolution at the concept stage of the project was extremely valuable. Tim and team quickly transformed the design concept for our project into a 3D rendered fly through model which really helped in terms of enabling key stakeholders to visualise how the final scheme would look and function. Moving on from that stage, the model has also been a key tool utilised in terms of external promotional activity and also in relation to selling space to potential tenants. Virtual Resolution provided a high-quality product in quite an aggressive timescale whilst being fully responsive to client requests for changes. "
Paul Clifford, Head of Economic Development, Barnsley Council
"Tim and his team have a real skill set in portraying the future of property to the everyday consumer. The work that Tim produces goes above and beyond the expectations of what CG imagery can showcase. Each image that has been produces is hard to distinguish between reality and virtual. VR are a highly professional outfit that study the subject site in detail as well as bringing creativity to their products. We could not recommend enough "
Max Hunter, Maritime Capital
"Having worked with VR for the last couple of years (though indirectly), I knew how capable they were at delivering great CGI's. However, having worked directly with them this year (namely Tim), I want to say a huge thank you for being great people to work with, organising the process start to finish and delivering our vision through incredible assets, on time. It's refreshing to meet people who genuinely care about what they do, and it shows in the work that's delivered. Thanks Tim!"
Anna Stratch, Fusion Students
"Thanks so much for working with us on this - you've helped to created some really impressive resources that will support our marketing"
Dr Alison Halliday, The Institute of Cancer Research
"I highly recommend Tim & the VR team for their experience and expertise to deliver great CGI stills and CGI animations - always hitting the brief on time and within budget. Their customer service is exceptional and it's a pleasure to partner with them."
Angela Beresford, Dandara
"Tim and VR are exactly the type of company we wish to partner with. great service and outstanding results. I can't recommend VR enough. "
Patrick Ames, Director, Claremont
"I have really enjoyed each time we get to create something, editing processes have been easy, fast and the final images delivered have always been excellent. "
Chris Boyce, Founder + Director, Assorted Skills + Talent
"Their work is always high-quality and gives thoughtful consideration to the surrounding context of development sites to ensure a realistic result. "
Tillie Baker, Planner, Arup
"Tim came highly recommended by senior colleagues, who have worked with him and his team a number of times. From initial engagement, I was immediately impressed, not only with VR's professional approach but also his creativity in the interpretation of our early concept proposals. "
Duncan Hammond, Design Director, Assorted Skills + Talent
"VR has a unique ability to really understand its client's needs and wants, and as such always delivers above and beyond expectation. "
Lindsey Gaughan, Design Manager, NEXT
"VR understands the needs of our business, the timescales, and can digest very complex briefs. The team has never let me down on any deadlines, and always over-delivers, which is a great characteristic to have. "
Darrel Owens,Development Director Europe, Starwood Capital Group
"Tim and the team at Virtual Resolution were an absolute pleasure to work with and guided us expertly through the CGI process with excellent communication throughout. The final CGI of our hospice redevelopment has surpassed anything that we ever thought was possible. It has really helped to lift the drawings off the page and show us how our long awaited new hospice building and facilities will look. It has also helped to inform slight design tweaks on the project following staff feedback after seeing the first draft CGI images; Tim worked with our Architect to make these changes through the CGI build process. It has proven to be an essential tool in engaging potential supporters to fund the project, with exceptional feedback from everyone whom we have shared it with so far. Thank you Virtual Resolution! "
Selina Lodge, Head of Capital Appeal, Overgate Hospice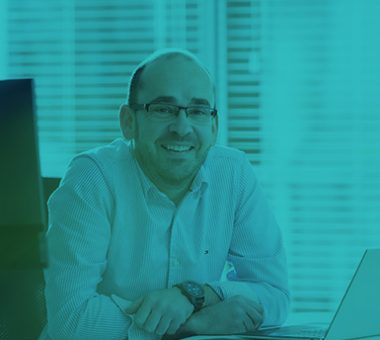 Tim Power
Managing Director
Tim is most often found with a very large coffee close by. He is our chief strategist and problem solver and he is most happy when planning and overseeing VR operations. He's a talented commercial 3D artist whose responsibilities include business development, client management, team management, project visualisation and design.
Over the last 20 years, Tim has been involved in major UK construction projects including the Whiteley Village mixed-use development of 50 shops totalling 242,000ft sq and 58,000ft sq of restaurants, MEPC's Wellington Place scheme in Leeds and Principal Hotels £50m refurbishment programme. Tim is also one of our CAA PfCO qualified drone pilots. If not working or on his phone, you will find him in the great outdoors.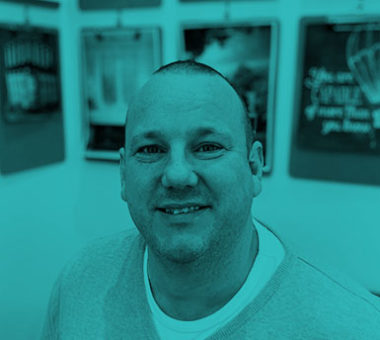 John Hales
Technical Director
John possesses a high level of expertise in 3D visualisation, animation and graphics and keeps an eye on our process implementation and quality control. With a specialism in external visuals and immersive media, John is also responsible for producing verified views. He has produced highly technical construction animations for international projects including Digicel in Haiti, Heritage City Masterplan in India and Ad Dammam Offices in Saudi Arabia.
Closer to home, John has been responsible for delivering an informative animation video explaining a visionary proposal to create an underground warehouse space in London. He has also created a series of visuals, animations and immersive media for Wellington Place in Leeds.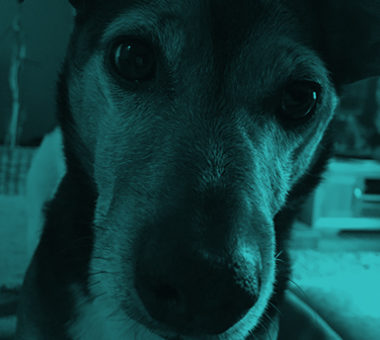 Ray
Customer Relations Manager
Ray is our office mascot and has been here almost from day one. His name is the first that most clients ask for and he is the last one to let you leave the office. Bring him a treat and he is a friend for life; bring the post and he may just sound like the biggest Rottweiler ever.
Eric
3D Artist
Eric admires all aspects of architectural visualisation and treats every project as a piece of art. It really matters to him that his work is creative, so he's always looking for new ideas and learning new software. He is also a master at making the most of his time and will always find efficient ways of achieving the desired results.
Originally from Lithuania, Eric has embraced many aspects of living in Yorkshire but still can't manage a proper brew, although we'll forgive his addiction to green tea if it makes him slightly less grumpy.
Mark
3D Artist
Graduating with a BSc in Visualisation back in 2005, Mark has since gone on to gain a wealth of experience working within different visualisation sectors. He has created mission planning software for fast jets, crafted real-time synthetic environments and modelled highly accurate race tracks for F1 simulators, right up to producing the ultra-realistic visuals you see here.
Mark is highly proficient in 3D modelling, rendering and post-production, using mainly 3DS Max, V-Ray and Photoshop. During his time with us here at VR, he has been involved in a variety of projects, including several large-scale student accommodation schemes and office re-designs, creating still visuals, 360 tours and animations.
When not sat at a computer, Mark can be found mountain biking, hiking, camping and spending time with his kids.
Jordan
3D Artist
Jordan has recently settled in Huddersfield permanently after relocating here to study. He achieved a First Class honours in Interior Design, with his final major project featured in Dezeen's student spotlight for the best socially focused design.
Curating the perfect space is Jordan's passion and he spends much of his spare time creating assets and scenes for virtual worlds. His experience in this area, combined with his skills in 3DS Max, Vray and Photoshop , has seen him excel since joining us. He's a quick learner and has recently started taking the lead on interior-based projects for student accommodation and building developers.
A keen PC gamer, Jordan can often be found huddled away in his games room with his clunky headset and RGB lights – it makes you game better, apparently.
Monica
3D Artist
With a Bachelor's Degree in Interior Design and a Master's Degree at the MMU in Manchester, Monica's journey into the world of design was marked by a strong passion for creating captivating visualisations, continuously cultivating her skills with private courses and personal projects.
Her expertise is focused in creating immersive virtual tours and interior visualisations mainly for residential development projects to help showcasing properties before they're built.
Beyond work, her free time is devoted to self-improvement, from reading to hitting the gym, to exploring other countries and looking for new experiences, she is constantly seeking ways to evolve and grow.
Eleanora
Jnr 3D Artist
Fresh from Nottingham Trent University with a BA(Hons) in Interior Architecture and Design, Eleanora is embarking on her career in the visual design world with us. Her passion for 3D visualisation, ignited through course projects, fuels her excitement to develop and apply her software skills under the guidance of the team here at VR.
Outside of work Eleanora frequents the gym and continues to express her creativity through various arts and crafts. She enjoys immersing herself in Manchester's vibrant cultural scene, attending music events and contemporary art exhibitions with friends. On sunny days, you may find her exploring Yorkshire Sculpture Park. Although originally from the south, we wonder if she has fully embraced the northern rain just yet!