Institute of Cancer Research Facility
PROJECT TYPE:
Healthcare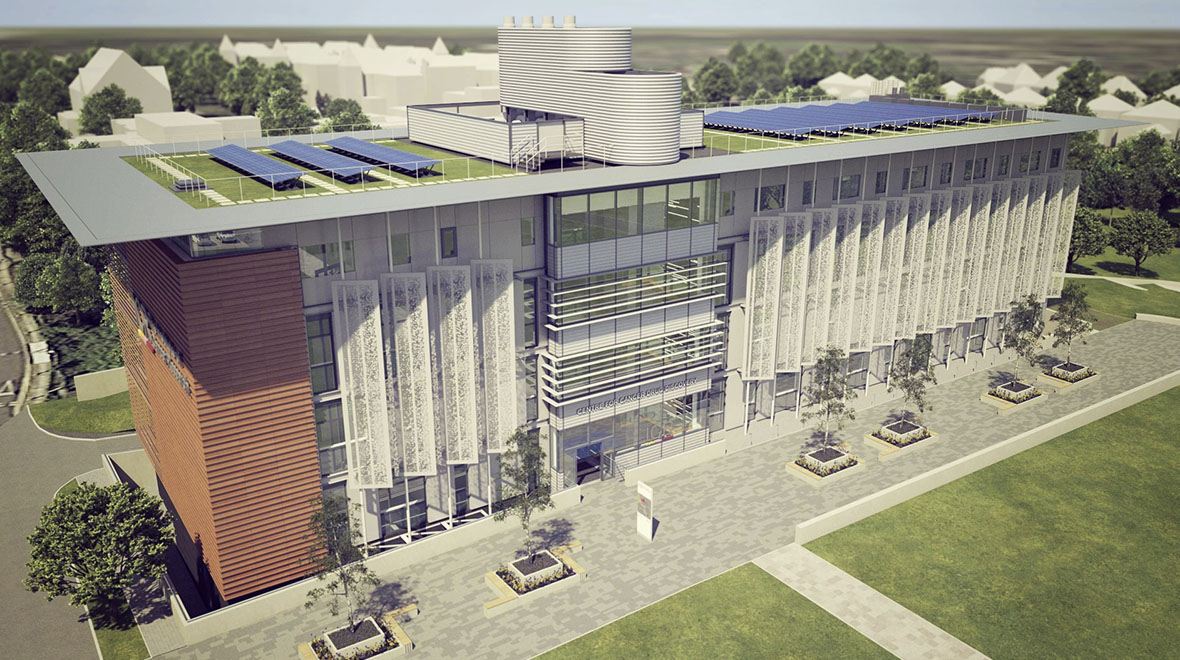 We have been privileged to carry out some recent work with The Institute of Cancer Research, London, (ICR) creating a virtual tour for a groundbreaking new £75m project.
The ICR is aiming to build a state-of-the-art Centre for Cancer Drug Discovery to focus on cancer drug resistance, one of the biggest challenges currently facing cancer research.
The centre will enable leading evolutionary biologists, chemists, big data specialists and clinicians to work together in focusing their efforts on developing new and better drugs for cancer patients.
A fundraising appeal is currently ongoing to enable the ICR to complete the building, and they are now just £15m away from raising the money needed to make the centre a reality.
The ground floor of the building will include a Centre for Evolution and Cancer and a café area for informal discussion and collaboration. The first floor will be dedicated to biology, with suites, labs, meeting rooms, discovery units and a collaboration hub. The second floor will focus on how drugs are made with a range of facilities around medicinal chemistry. On the third floor, computational specialists will be analysing Big Data and using artificial intelligence to discover and develop new cancer drugs.
Using the experience and expertise of our team of creative artists and working alongside the architects, Feilden+Mawson, Virtual Resolution created a detailed internal and external virtual reality tour of the centre as well as computer-generated images of each floor. We used the latest 3D and lighting software to create high-quality, photo-realistic imagery of the proposed new centre.
The virtual reality tour really brings this important project to life and shows off the facilities in an engaging and immersive way. It provides a vision of how the centre will look once completed, helping to promote the project and inspire people to donate to its final fundraising push.
It was a great experience to work with such a fantastic team on this vital project to defeat cancer. Read more about the centre here and to find out how you can support the ICR's appeal.