The Grand Hotel Birmingham – SBID 2021 Shortlist
PROJECT TYPE:
Hotel, Interiors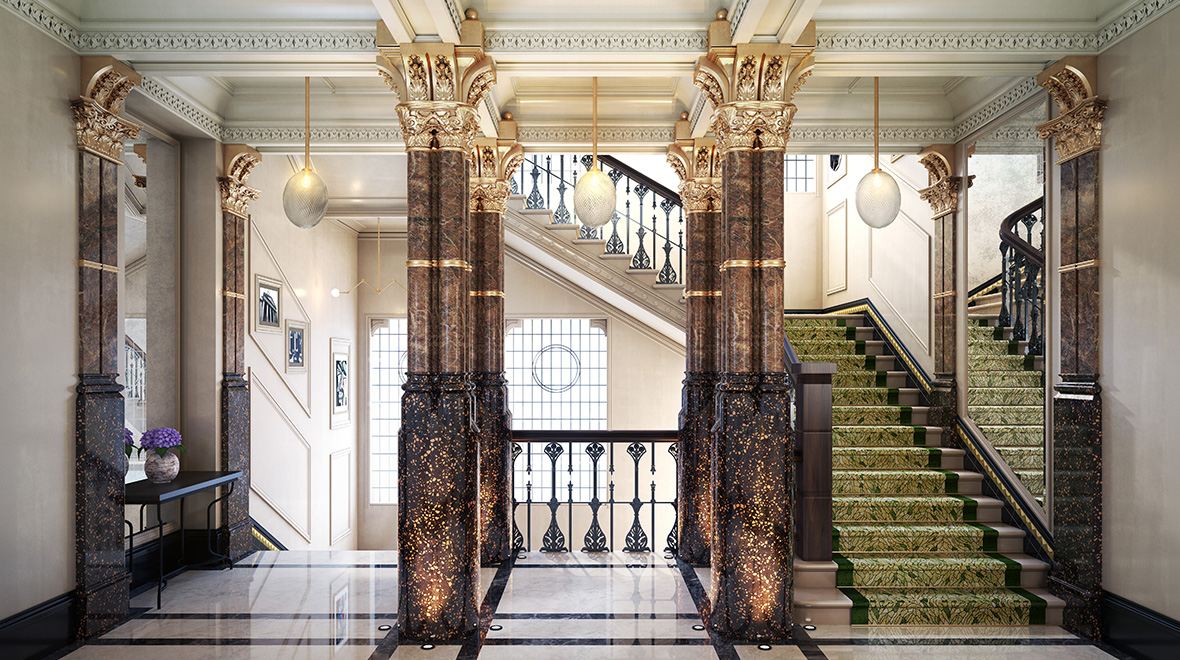 We really enjoyed being part of this major £45m project to breathe new life into one of Birmingham's landmark buildings and bring it back into use after nearly two decades of decay.
Built in 1879, The Grand Hotel in the city's prestigious Colmore Row was once the go-to place for the rich and famous, with previous guests including King George VI, Winston Churchill, Charlie Chaplin and Malcolm X.
However, by the 1990s, the Grade II* listed building had fallen into decline and it closed in 2002, lying derelict for more than a decade until work began to reinstate the luxury and elegance of its heyday.
Because of the building's age and historic prominence within the city, the project to transform it aimed to retain the original character and charm of this much-loved grand dame building. This included the retention and restoration of its many original French Renaissance, Victorian and Art Deco features such as the stone façade, ornate ceilings, mosaic tiled floors and grand staircase.
At the same time, the new interior styling, fixtures and fittings add a contemporary element which complements the luxury and opulence of the original features.
We worked closely with investors Starwood Capital Group, the De Vere brand, Synergy Architects and interior designers Robert Angell Design International to create a series of CGIs right along the design process.
Our aim was to create CGIs that really showcased the beauty, elegance and detail of the new-look building, to illustrate just how stunning it would be once the refurbishment was completed. We wanted the CGIs to help explain in a visual and engaging way the ideas and aspirations of the architects and interior designers.
Recreating the hotel's existing features within the CGIs was key to enabling us to depict the history and glamour of the building, although this proved challenging at times as some of the interior features are extremely intricate. For example, it was no easy task to create 3D imagery of the highly detailed ceiling in the opulent centrepiece of the building, the Grosvenor Ballroom!
The Grand Hotel is now open and has already established itself as a leader of luxury accommodation and conference facilities in the city. It offers 185 rooms and penthouse suites, a lounge, restaurant, two bars, a gym, and state-of-the-art meeting and events spaces including the magnificent ballroom.