Celebrating 15 years of Virtual Resolution
Thursday 18th May, 2023
Celebrating 15 years of Virtual Resolution!
It's hard to believe that it's our 15th year in business!
From our studio in Elland, West Yorkshire, we've delivered high-quality 3D visualisations and animations for more than 1,250 projects, increased our turnover year-on-year, navigated our way through a global pandemic, worked with some amazing clients, and built up an awesome team of super-talented artists to keep up with the growing demand for our services.
Our clients
Our clients over the years have come from a wide range of sectors, including residential, hospitality, commercial, leisure, MOD, industrial, retail and transport. Outside of construction and property, we have worked on 3D models for phone and new technology concepts. More recently, we've been bringing our skills into products, CGIs and configurators for the KBB (kitchens, bedrooms and bathrooms) sector.
It's testament to our expertise, creativity and client-focused approach that some of our clients from the early days of Virtual Resolution are still working with us today.
Our projects
We've worked on a variety of projects with differing budgets and requirements. Our clients are based across the UK as well as further afield in countries such as the USA, Abu Dhabi, Kazakhstan, India and Haiti.
We've gradually honed our services to become specialists in:
Visualisation / CGI
Augmented and Virtual Reality
Photomontage and Verified Views
360 Degree Virtual Tours
Short Film / Animation
Furniture and Set Modelling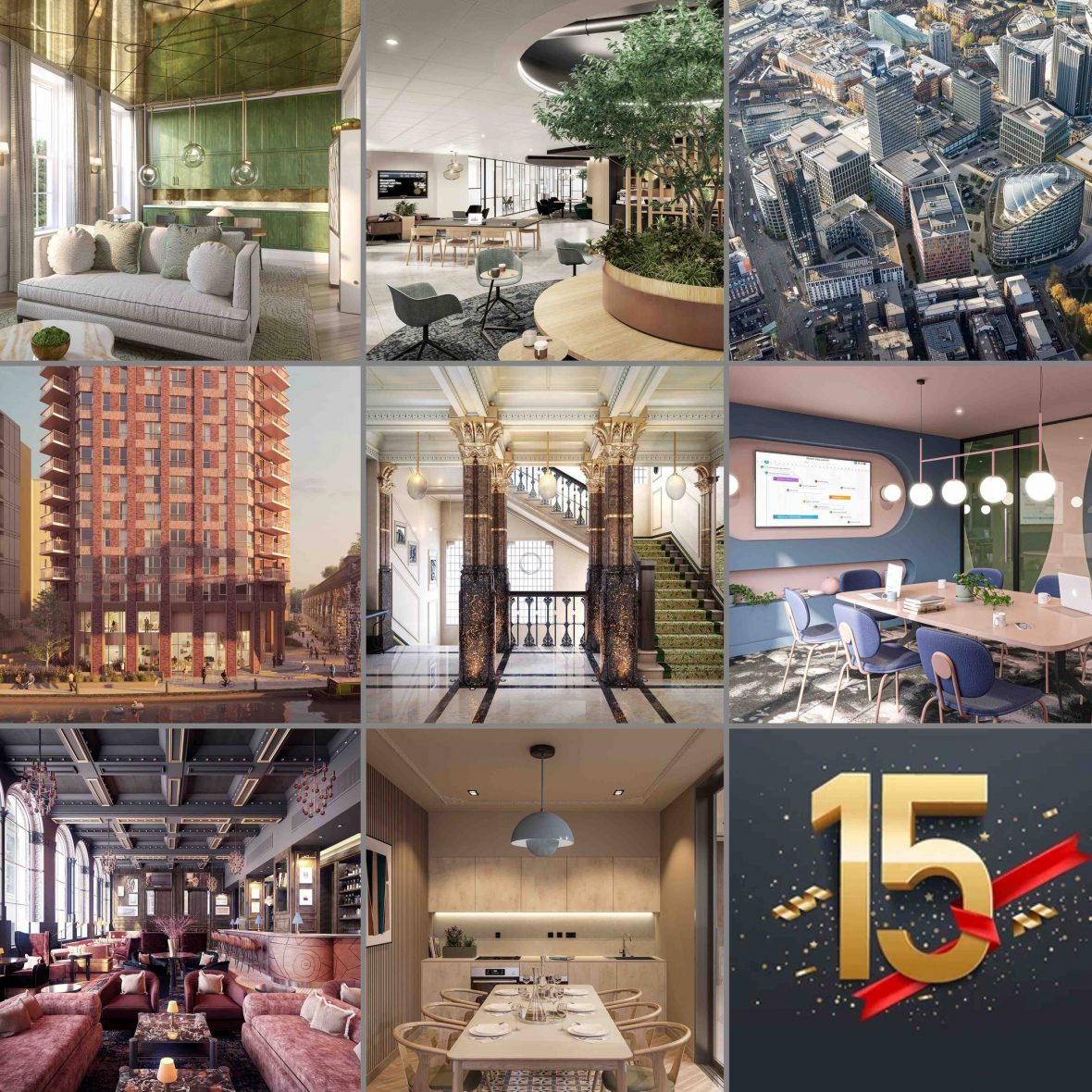 Our expertise
We've built a specialist team of 3D artists and animators who help us maintain our reputation not just for the high quality of our work, but also for our industry knowledge, expertise and experience. Between us all, we have 85 years of experience in 3D.
In our sector, technology is constantly advancing, and we've made sure to stay up to date with what we know and how we do things. Our staff are continually encouraged to develop their skills and knowledge, and we now have a team of brilliant people who have degrees and training in:
3D design
Transport design
Interior design, product and technical illustration
Product design
Photography
Architecture / Architectural computer-aided technology
Unreal Engine
MArtgames design
Computer animation
Robotics
In addition, our team includes certified users of Autodesk 3Ds Max, Chaos Group Vray, and Unreal Engine.
Our investment
Throughout our 15 years in business, we have continued to invest in the latest technology to ensure we expand our capabilities and remain at the forefront of our industry. This means we are able to provide the best possible service to our clients and are able to produce high-quality animations and images in a very short space of time.
Our awards
One of the highlights for us over the past 15 years has been winning the prestigious CGI and Visualisation category at the Society of British and International Design (SBID) Awards in 2017. This was fantastic recognition of our expertise and creativity, and really helped confirm Virtual Resolution's reputation as one of the UK's foremost specialists in interior design animation and virtual reality. We were also shortlisted again in 2021 for our work on the Grand Hotel in Birmingham.
Our reputation
It's been a generally awesome decade and a half for us: a time of hard work and creativity, development and learning, exciting projects and technological advances. Of course, like all of us, we have also faced the challenges of the Covid-19 pandemic. Amazingly, we now seem to be busier than ever!
We are so grateful for everyone's support in making VR the company it is today, so we'd like to thank our fantastic team and clients who have made it all possible. We've met some wonderful people along the way, and have forged lasting and fruitful relationships with many of our clients.
One of our most satisfying achievements over the last 15 years is that we haven't just become known for our creativity and expertise, but that we are also now seen as a safe pair of hands that can support organisations with 3D and augmented reality throughout the whole design and construction process. Clients know they can count on us to provide high quality, consistent work at every step of their project.
We've been here for 15 years and counting, and are immensely proud of what we've achieved so far. Here's to the next 15!